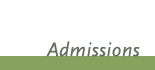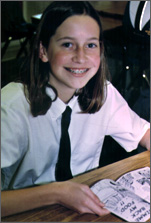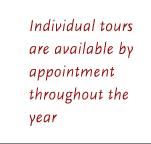 The enrollment process for September admission traditionally begins in the fall/winter prior to the school year in which the student will attend. Students are also accepted throughout the year, as mid-year vacancies do occur.

Click here to download the Application, or contact us at admissions@dorriseaton.com to request one.

During the fall and early winter, we offer group tours for parents (see Admission Calendar). Individual tours are also available by appointment throughout the year. Students and parents are invited and encouraged to attend our Open House on Wednesday, October 25, 2017 from 5-7 P.M. or Sunday, January 28, 2018 from 1-4 P.M. to tour the campus and meet teachers, current students, and administrators.

Families seeking admission should complete an application and mail it along with the $250 evaluation fee to the school. Once an application is received, the candidate is scheduled for an evaluation. We offer both small group and individual evaluations. Evaluation results, along with progress reports and input from current teachers, are integral to the admission process.

In addition to the on-campus evaluation, applicants for grades 6-8 take the Independent School Entrance Examination (ISEE). Students may elect to take the ISEE at Dorris-Eaton or another site. For information, go to iseetest.org or erblearn.org/parents/admission/isee.

To tour the campus, call 925.930.9000 or contact us at admissions@dorriseaton.com.
The difference is education.