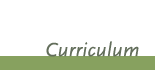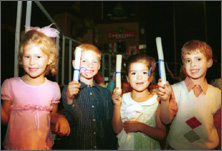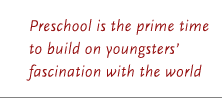 There is nothing as appealing as the natural, thirsty curiosity of preschoolers - fresh, unbiased, and receptive. What more can a teacher ask than the chance to fill hungry eyes and minds with limitless learning? And what greater responsibility? Dorris-Eaton Preschool is up to the task - and more. We see this as prime time to build on the youngsters' fascination with the world, while building vocabulary and speaking skills, and introducing reading and math readiness. Programs custom-designed for entering three-year-olds through transitioning kindergarteners allow children to explore, play, and absorb.

In classrooms where we emphasize respect for others, common courtesy, and sharing, students learn to work together. Spanish, art, music, movement, and imaginative play provide creative outlets as the preschoolers develop school readiness. The elements of listening, observing, and following directions are woven into every activity. Fine-tuned motor skills - an important factor in school success - are developed as they run, climb, dig, dance, cut, paint, and print.

The Dorris-Eaton Preschool opens the door to the world of learning with integrity, strong instructional principles, and a proven record.


The difference is education.